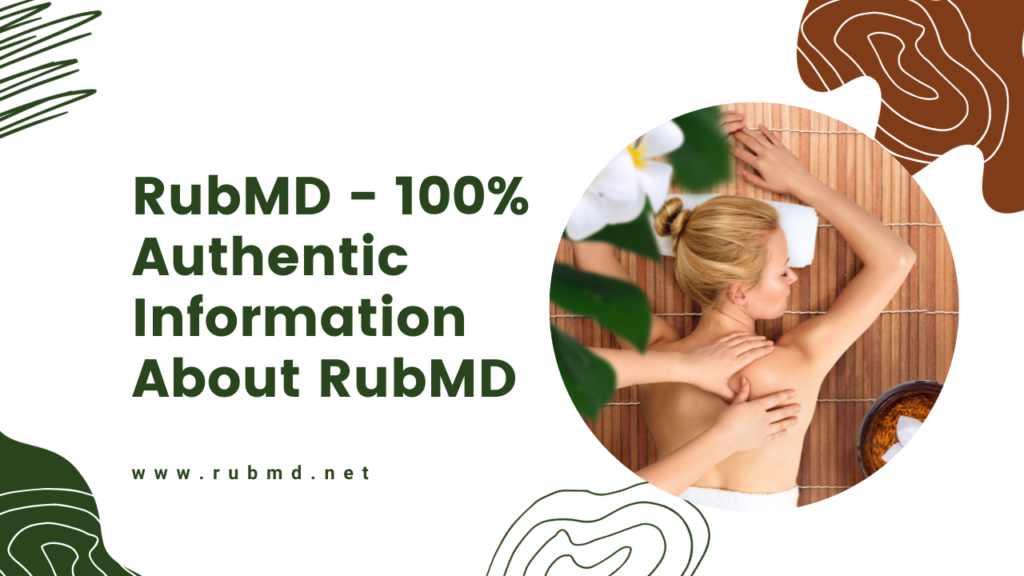 In today's fast-paced world, finding ways to unwind and recharge is essential for maintaining overall well-being. Massage therapy has long been recognized as an effective method of relaxation, but traditional spa treatments can be time-consuming and costly. This is where RubMD steps in—a renowned site that offers at-home massage services, bringing the benefits of massage therapy directly to your doorstep. In this comprehensive guide, we, the RubMD team, will delve into the world of at-home massage, highlighting the advantages it offers and providing an in-depth review of our services.
The Importance of At-Home Massage Services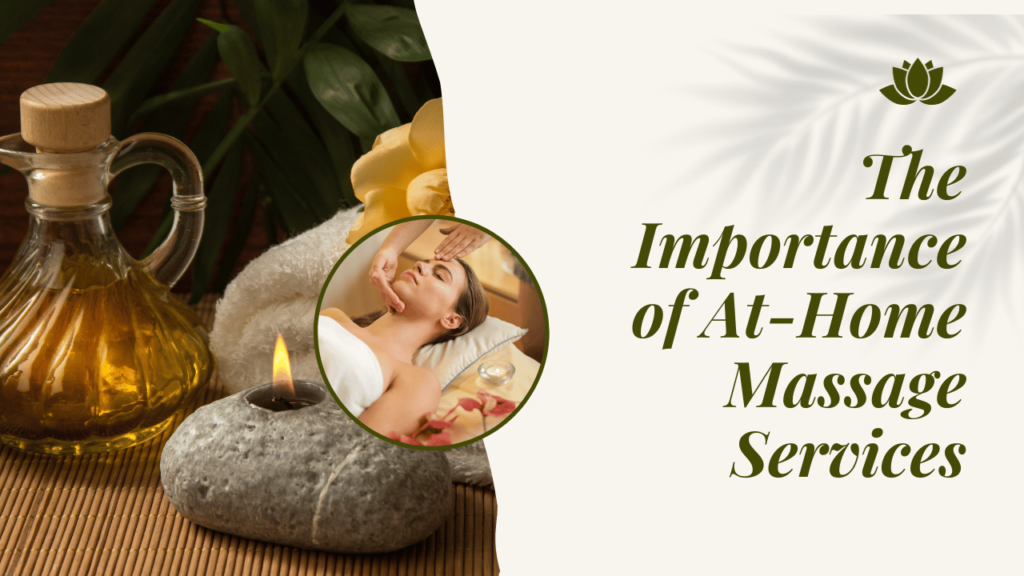 Choosing at-home massage services, such as RubMD, offers numerous advantages over traditional spa visits. Let's explore these benefits in detail:
Convenience: RubMD prioritizes convenience by allowing you to schedule your massage at a time that suits you best. Whether it's early morning, during your lunch break, or in the evening, RubMD's flexible scheduling options ensure that you can enjoy a massage whenever it fits seamlessly into your busy schedule.
Comfort: One of the major advantages of at-home massage is the comfort of receiving the treatment in your own private space. Rather than visiting a spa and spending time in a waiting room, you have the freedom to create a soothing ambiance with soft music, scented candles, and gentle lighting in the comfort of your own home.
Privacy: For those who value privacy, at-home massage is the perfect solution. With RubMD, you can enjoy a massage without any potential awkwardness that may arise from being massaged by a stranger. Relax and immerse yourself fully in the experience within the familiar surroundings of your home.
Stress Reduction: Massage therapy is well-known for its ability to promote relaxation and reduce stress. With RubMD, you can experience these benefits without the added stress of commuting or dealing with traffic. Highly trained therapists will come to your home, ensuring a stress-free and serene experience.
RubMD: Revolutionizing Massage Therapy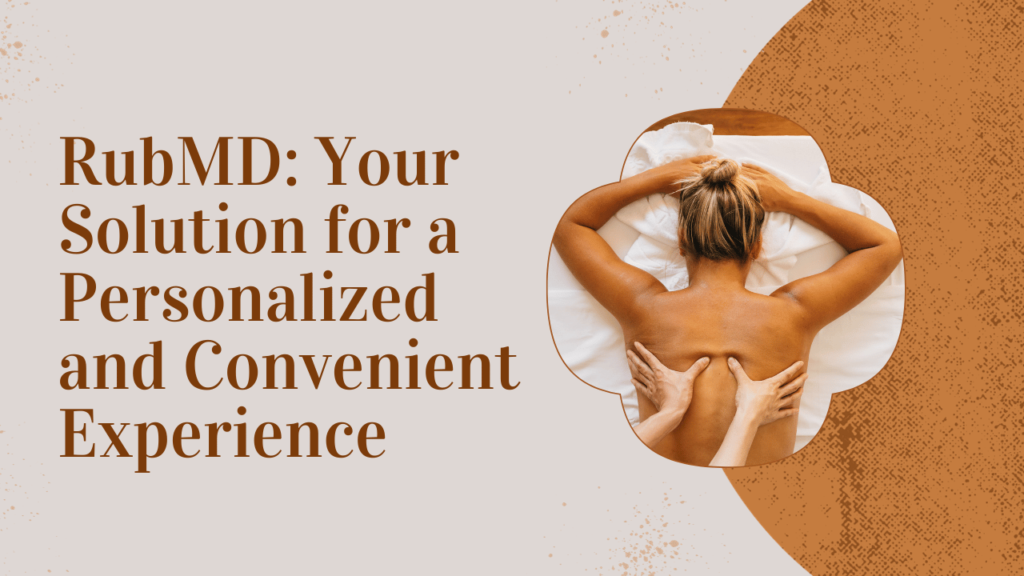 RubMD is an innovative site that connects you with licensed massage therapists who specialize in at-home massages. Our mission is to make massage therapy more accessible and convenient, allowing you to enjoy the benefits of professional massage treatments without leaving your home. With RubMD, the rejuvenating power of massage is just a few taps away.
How RubMD Works: A Step-by-Step Guide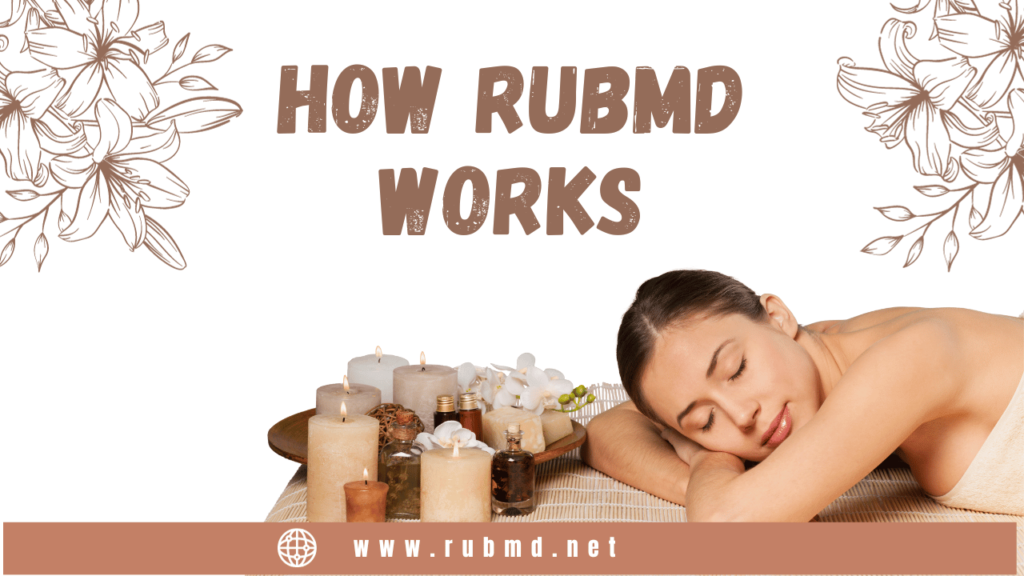 Using RubMD is simple and straightforward. Let's walk through the process step-by-step:
Creating an Account:
Start by creating an account on RubMD's user-friendly website. Provide your massage preferences and specify your desired location for the massage.
Browsing Therapists:
Once registered, you'll gain access to a comprehensive list of local massage therapists who have undergone a thorough screening process. Each therapist's profile includes details of their education, experience, and feedback from previous clients, helping you make an informed decision.
Booking a Session:
Select a therapist that aligns with your schedule and massage preferences. RubMD offers a wide range of massage techniques, including Swedish, deep tissue, sports massage, and more. You can also choose the duration of your session, ranging from 30 to 90 minutes.
Enjoying Your Massage:
At the agreed-upon time, your dedicated therapist will travel to your home, equipped with everything necessary to provide a professional massage experience. They will ensure your comfort and cater to your specific needs throughout the session, allowing you to fully relax and unwind.
Payment and Feedback:
After your massage, conveniently make your payment through the RubMD site. Your feedback is valuable in maintaining the professionalism and high standards of our service.
Safety and Professionalism: Your Well-Being Comes First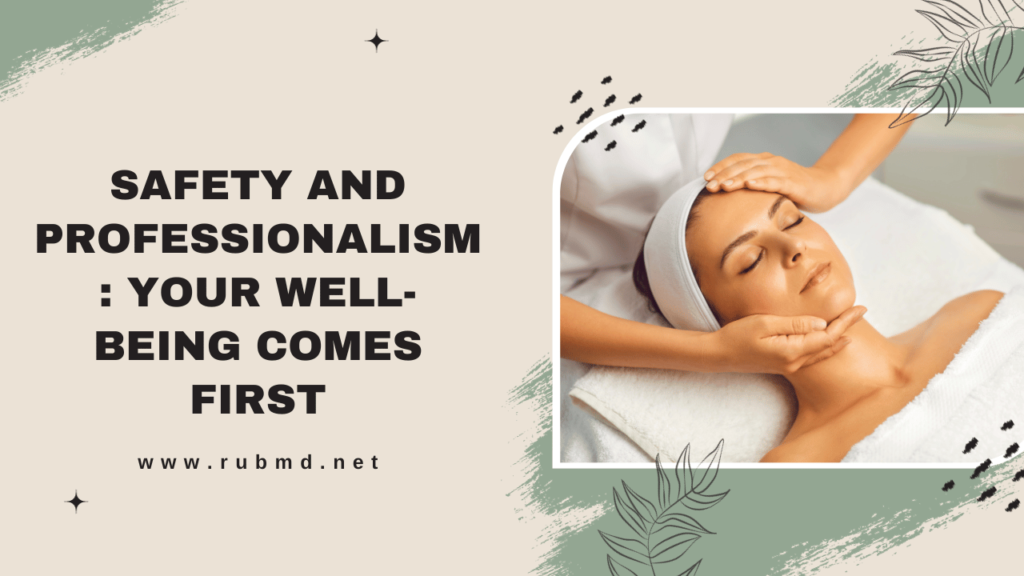 At RubMD, your safety and well-being are of utmost importance to us. We maintain the highest standards of safety and professionalism by only accepting therapists who have successfully passed a thorough screening process. This ensures that every RubMD massage is delivered by a licensed professional who has the necessary training and expertise to provide exceptional service. Additionally, we use secure payment systems to safeguard your personal and financial information.
RubMD: Your Solution for a Personalized and Convenient Experience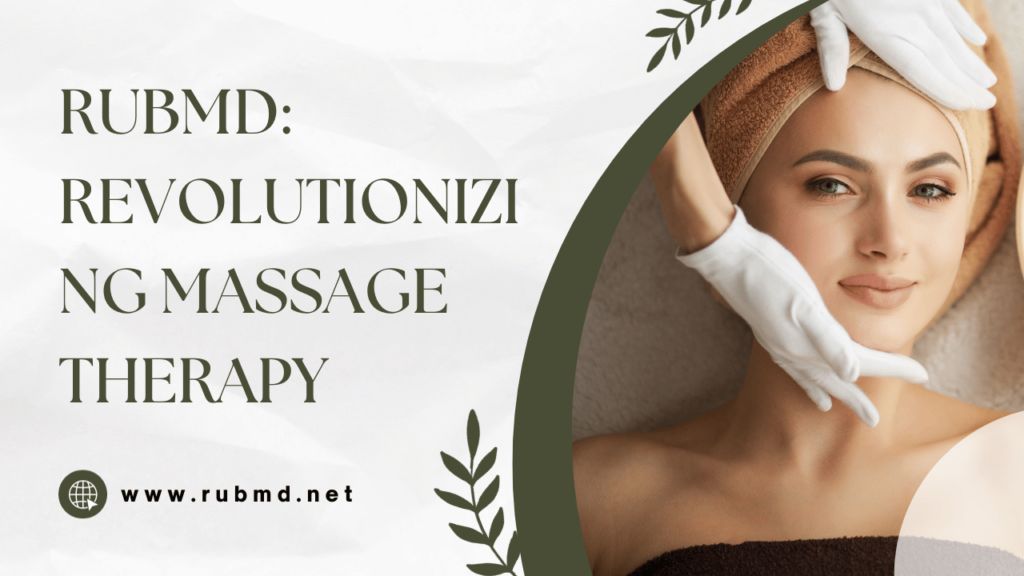 RubMD is your ultimate solution for a personalized and convenient massage experience. Whether you're a busy professional, a tired parent, or someone who simply prefers the convenience of home relaxation, RubMD caters to your needs. We offer a variety of massage techniques, customizable session durations, and flexible scheduling options, ensuring that you can enjoy the benefits of massage therapy in a way that suits your lifestyle.
Frequently Asked Questions (FAQs)
Is RubMD available in all locations?
RubMD is currently available in select cities. Check the website to see if the service is available in your area.
How do I know if a therapist is licensed?
RubMD only works with licensed massage therapists who have undergone a thorough background check.
Can I book a massage therapy session for someone else?
Yes, you can book a session for someone else. Just make sure to provide their information during the booking process.
How do I pay for the service?
RubMD accepts payments through the website using secure payment systems.
What happens if I need to cancel my appointment?
RubMD has a cancellation policy in place. Make sure to check the policy before booking and canceling an appointment.
Conclusion: Elevate Your Wellness Routine with RubMD
In conclusion, RubMD provides you with the opportunity to enjoy the health benefits of massage therapy from the comfort of your own home. As the owners and dedicated team behind RubMD, we are committed to bringing certified and accommodating massage therapists directly to you, ensuring a professional and discreet experience. Whether you're seeking stress relief, relaxation, or an overall improvement in well-being, RubMD offers a convenient and personalized platform to cater to your needs. Experience the benefits of at-home massage with RubMD and discover a new level of comfort and convenience in your wellness routine.
Welcome to RubMD, where we bring the healing power of massage therapy directly to your doorstep.