Discover Tranquility in the Heart of Atlanta
RubMD Atlanta is your oasis of calm in the bustling heart of Georgia's capital city. Renowned for its range of massage services and exceptional team of licensed therapists, RubMD is more than just a massage center – it's a gateway to a world of relaxation and rejuvenation.
In today's fast-paced world, taking time to unwind and focus on your wellness is not merely a luxury, but a necessity. At RubMD Atlanta, we recognize this and provide an unparalleled range of massage services tailored to your unique needs.
Experience the Healing Touch of RubMD Atlanta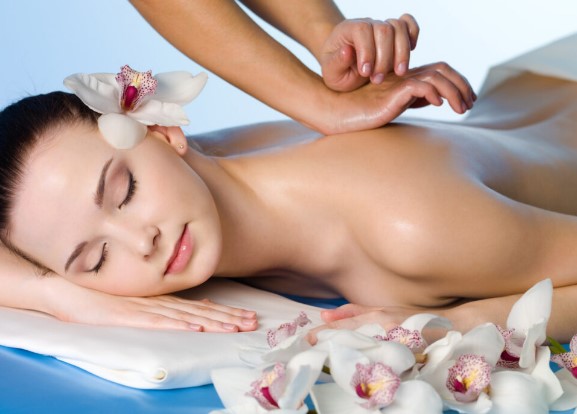 One question we often hear is, "What types of massages are available at RubMD Atlanta?" We pride ourselves on offering a comprehensive suite of treatments, including Swedish massage, deep tissue massage, sports massage, and prenatal massage, among others. Each session is designed to target specific areas of tension, promote relaxation, and enhance overall well-being.
Our therapists are not just proficient in various massage techniques; they are experts in creating a holistic healing experience. Their in-depth understanding of anatomy and therapeutic touch ensures every session at RubMD is more than just a physical experience; it's a journey of wellness.
Massage Therapy Tailored to You
We know that every individual is unique, and so should their massage experience be. Whether you seek relief from chronic tension, need targeted treatment for sports injuries, or simply want a tranquil space to unwind, RubMD Atlanta has got you covered.
And it's not just about the type of massage. We also offer mobile massage services for those who prefer to enjoy the benefits of massage therapy in the comfort of their homes.
The Benefits of Choosing RubMD Atlanta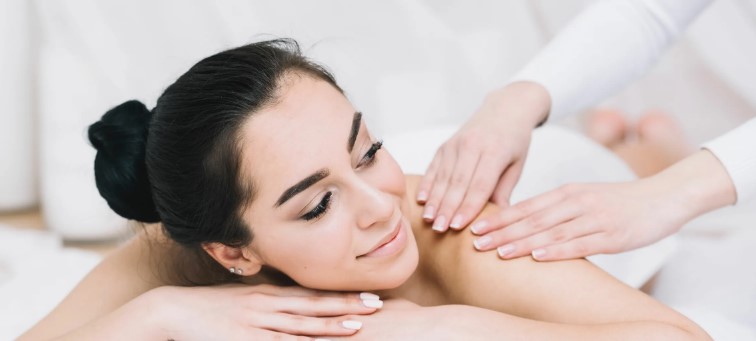 RubMD Atlanta is more than just a place for a great massage; it's a place where you're treated as an individual, not just a client. Here, you're not simply getting a massage; you're investing in your health and wellness.
Beyond physical relaxation and relief, studies have shown that regular massage therapy can reduce stress, improve sleep quality, and boost immunity. Our clients often report feeling more vibrant, focused, and energized after their sessions, demonstrating that the benefits of our services extend well beyond the massage table.
Book Your Journey to Wellness Today
Our convenient online booking system allows you to schedule your massage at your preferred time, ensuring a seamless and stress-free experience from the moment you decide to treat yourself.
With our commitment to providing top-notch services, highly experienced therapists, and a welcoming environment, RubMD Atlanta stands as a beacon of wellness in the heart of the city.
"What are the benefits of getting a massage at RubMD Atlanta?" – It's not just one benefit; it's an array of advantages that touch every facet of your wellbeing. Experience it yourself today – your journey to tranquility awaits you at RubMD Atlanta.
Reinventing Relaxation: The RubMD Atlanta Philosophy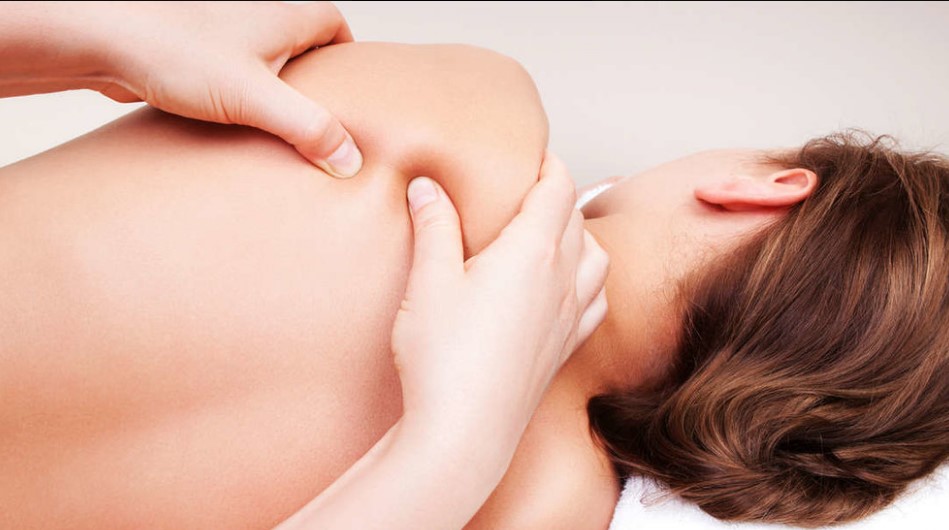 At RubMD Atlanta, we believe that your journey towards wellness is unique. That's why our team of licensed therapists is not only dedicated to their craft but is also passionate about understanding your specific needs and tailoring every session to address them.
We view messages not just as a service, but as an integral part of a balanced, healthy lifestyle. We see each session as a synergistic exchange, where our understanding of therapeutic touch and your body's inherent healing capabilities come together to promote overall well being.
Services Designed to Enhance Wellbeing
Our menu of massage therapy services has been thoughtfully curated to cater to a wide range of needs.
For those seeking relaxation, our Swedish massage and hot stone massage offerings provide the perfect way to unwind and de-stress.
For those dealing with persistent muscle tension or recovering from injuries, our deep tissue massage and sports massage services can offer targeted relief.
For expectant mothers, our prenatal massage offers a way to alleviate the discomfort often associated with pregnancy while providing a soothing, nurturing experience.
We also offer Reflexology, an ancient practice targeting the reflex points on the feet and hands, promoting relaxation and supporting the body's healing processes.
Optimal Environment for Relaxation
Every detail at RubMD Atlanta, from our soothing ambiance to our top-tier hygiene practices, is designed to enhance your comfort and peace of mind. We adhere to stringent cleanliness standards, ensuring that you can relax knowing that your health and safety are our top priorities.
Our massage rooms are designed to create an atmosphere of tranquility, with warm lighting, comfortable massage tables, and soothing music to transport you to a state of total relaxation.
Engage with Our Wellness Community
RubMD Atlanta is more than a massage center – it's a wellness community. We regularly organize workshops and wellness events aimed at educating and inspiring our clients on various aspects of health, wellness, and self-care. By choosing RubMD Atlanta, you're not just buying a service; you're joining a community of like-minded individuals who prioritize their wellbeing.
Embrace the Benefits of Regular Massage Therapy
So, why should you consider regular massage sessions at RubMD Atlanta? Regular massage therapy is a powerful tool for managing stress, promoting relaxation, improving sleep, and enhancing physical performance. By committing to regular sessions, you're investing in your long-term health and wellbeing.
At RubMD Atlanta, we also offer various membership packages to make regular massage therapy more accessible. By becoming a member, you'll enjoy discounted rates, priority bookings, and many other benefits.
Your Trust in RubMD Atlanta
We strive to cultivate user trust by providing clear and accurate information about our services, goals, and team. At RubMD Atlanta, we believe transparency is key to building relationships with our clients. Our team is always on hand to answer any questions you may have and to ensure that your experience with us exceeds your expectations.
So why wait? Step into a world of tranquility and rejuvenation with RubMD Atlanta. Your journey towards relaxation, healing, and enhanced wellbeing awaits you. Experience the RubMD Atlanta difference today – where expert touch meets passion for wellness, and every session is a step towards tranquility. Join us and be part of a wellness community that cares.
Your Frequently Asked Questions, Answered
What are the operating hours of RubMD Atlanta?
RubMD Atlanta is open seven days a week. Please check our website for exact opening and closing times.
How much does a massage session cost at RubMD Atlanta?
The cost of a massage at RubMD Atlanta varies depending on the type of massage you choose. We pride ourselves on offering affordable, high-quality services. Visit our website for detailed pricing information.
Are there any discounts or promotions available at RubMD Atlanta?
Yes, we frequently offer promotions and discounts. Stay updated by visiting our website regularly or signing up for our newsletter.
Are the massage therapists at RubMD Atlanta licensed and experienced?
Absolutely! All our therapists are licensed professionals with years of experience in various massage techniques. They are committed to delivering exceptional service and personalized care to all our clients.
Can I request a specific massage therapist at RubMD Atlanta?
Yes, you can! We understand that once you find a therapist who understands your body's needs, you may wish to stick with them. Feel free to request a specific therapist when you book your appointment.
Also Read: RubMD Seattle (Best Local Massage Therapist)
Final Words
Experience the RubMD Atlanta difference today – a place where expert touch meets a passion for wellness, and every session is a step towards tranquility. We look forward to welcoming you to our wellness community!