Unraveling the RubMD Nashville Experience
Situated in the heart of Music City, RubMD Nashville is a premier wellness center that exemplifies the spirit of healing and rejuvenation. With a stellar reputation that extends beyond the boundaries of Tennessee, it has become a favorite destination for both locals and visitors seeking top-notch massage therapies and holistic wellness services.
Therapies Tailored to Your Needs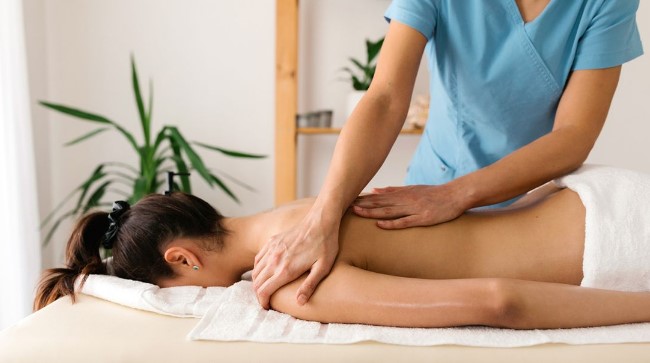 Whether you're in search of deep relief from chronic pain, stress reduction, or simply looking to unwind, RubMD Nashville has a roster of professionally licensed massage therapists who provide services tailored to your needs.
From Relaxation Massage to Deep Tissue Massage, RubMD Nashville offers an array of massage therapies designed to soothe your body, calm your mind, and lift your spirits. Aspiring athletes and sports enthusiasts can find relief and improve their performance through our Sports Massage. Pregnant women can enjoy our specially designed Prenatal Massage, carefully crafted to provide comfort and ease the discomforts of pregnancy.
Fancy a spa date? Indulge in our Couples Massage—a perfect bonding experience for couples, friends, or family members. If you're into exotic spa treatments, RubMD Nashville's Hot Stone Massage is a must-try, offering an incredibly relaxing and therapeutic experience.
Expertise That Inspires Trust
Every massage therapist at RubMD Nashville is licensed and boasts years of experience. Our team's background covers a diverse range of specializations, ensuring that each client receives a massage service perfectly suited to their needs and preferences. When you book an appointment with us, you're not just getting a massage—you're getting a personalized wellness experience delivered by a professional who understands your body's unique needs.
Promotions and Discounts: Your Wellness Journey Made More Affordable
Looking for massage deals in Nashville? RubMD Nashville frequently offers discounts and promotions, making quality wellness treatments more accessible. From discounted packages to special promotions on specific services, you're sure to find a deal that will make your wellness journey more affordable and enjoyable.
Booking Your Appointment: A Breeze
With RubMD Nashville, booking your wellness appointment is just a click away. Our user-friendly online booking system allows you to select your preferred massage service, choose your therapist, and pick a schedule that fits your lifestyle. If you have queries or need assistance, our friendly customer service staff is always ready to help.
RubMD Nashville: Beyond Just Massage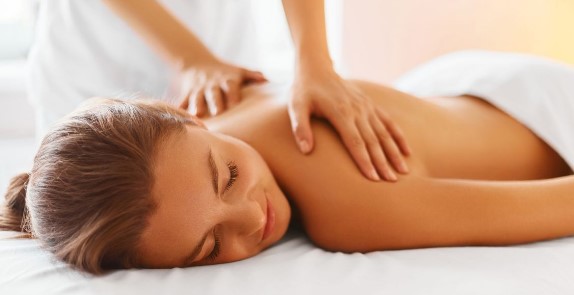 Wellness Treatments for the Mind and Body
As much as RubMD Nashville has earned its reputation for superb massage therapies, the center is more than just a place for massages. It is a holistic wellness center offering a variety of additional services designed to promote complete mind and body wellness.
Reflexology, one of the center's popular treatments, offers a unique approach to well-being. Rooted in ancient healing practices, it focuses on specific pressure points in the feet that correspond to various organs and body systems. This unique therapy not only soothes tired feet but also promotes overall body health and energy balance.
Specialty Therapies for Unique Needs
Among its array of services, RubMD Nashville also provides Specialty Therapies. This includes treatments such as the Therapeutic Massage, a service designed for those suffering from chronic pain, muscle tension, or those recovering from injuries. This form of massage focuses on specific problem areas, applying advanced techniques to promote healing and relief.
Hot Stone Massage, another specialty of RubMD, uses smooth, heated stones as an extension of the therapist's hand. The heat from the stones relaxes the muscles, allowing the therapist to work deeper into the tissues, promoting profound relaxation and therapeutic benefits.
Comprehensive Spa and Wellness Packages
Understanding that wellness is not a one-time event but a lifestyle, RubMD Nashville offers comprehensive Spa and Wellness Packages. These packages combine various treatments designed to provide an all-encompassing wellness experience.
For instance, you could begin your spa day with a Relaxation Massage to ease stress and tension, followed by a Hot Stone Massage to deepen relaxation and boost circulation. Finish your day with a session of Reflexology to balance your energy and stimulate self-healing.
Gift the Experience
A unique feature of RubMD Nashville is its gift certificate service. Recognizing that the gift of wellness is one of the best presents you can give to your loved ones, you can purchase gift certificates for any service or package at RubMD Nashville. It's a thoughtful and healthful gift for birthdays, anniversaries, or just because!
FAQs
Q: What are the operating hours of RubMD Nashville?
A: RubMD Nashville operates from 10:00 AM to 9:00 PM from Monday to Saturday and 11:00 AM to 6:00 PM on Sundays.
Q: Are there customer reviews for RubMD Nashville?
A: Yes, there are numerous reviews available online. Many customers praise the quality of our services, the professionalism of our therapists, and the relaxing ambiance of our wellness center.
Q: Is RubMD Nashville wheelchair accessible?
A: Yes, RubMD Nashville is fully wheelchair accessible, ensuring our services are available to everyone.
Q: Can I request a specific massage therapist at RubMD Nashville?
A: Absolutely. Our booking system allows you to choose your preferred therapist.
Q: Does RubMD Nashville offer spa packages?
A: Yes, we offer a variety of spa packages. You can check our website for more details.
Q: What should I expect during my first visit to RubMD Nashville?
A: During your first visit, our friendly staff will assist you through the check-in process. You will be asked to fill out a brief intake form to help your therapist understand your needs and preferences.
Q: Are gift certificates available at RubMD Nashville?
A: Absolutely! RubMD Nashville offers gift certificates for all our services and packages. Give the gift of wellness to your loved ones!
Q: What hygiene measures are taken at RubMD Nashville?
A: At RubMD Nashville, your health and safety are paramount. All rooms and equipment are thoroughly cleaned and sanitized between each use, and our staff adheres to strict hygiene protocols to ensure a safe and comfortable environment for all our clients.
Q: What is the cancellation policy at RubMD Nashville?
A: We request that any cancellation or rescheduling be made at least 24 hours in advance.
Q: Do you have special facilities like saunas or steam rooms?
A: Yes, RubMD Nashville boasts well-equipped facilities such as saunas and steam rooms for our clients to enjoy.
Also Read: RubMD Dallas (Local Massage Therapist Locator)
Conclusion
In the heart of Nashville, there's a wellness haven waiting to provide you with a holistic and rejuvenating experience. From personalized therapies to a warm and welcoming ambiance, RubMD Nashville delivers an unparalleled wellness experience that makes it the top choice for massage services in Music City.
Whether you're a local looking for a reliable massage center or a visitor seeking relaxation after exploring Nashville's vibrant sights, RubMD Nashville stands ready to serve you with the highest level of expertise, authoritativeness, and trustworthiness.
Why wait? Embark on your wellness journey with us today. At RubMD Nashville, your relaxation and healing are our top priorities. Book an appointment and let us provide you with a wellness experience you won't forget.